NorthBay Biz: Best Insurance Brokerage 2021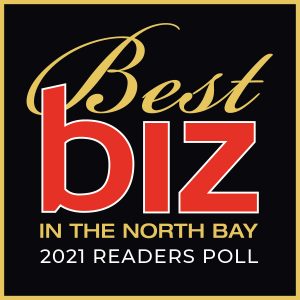 We are honored to be recognized as the Best Insurance Brokerage by NorthBay Biz Readers, for the ninth consecutive year. Thank you to the NorthBay Biz readers and our clients for the continued support. Some words from Robb Daer, our Chief Operating Officer, "I'm super happy about it—it's a big honor…because it comes from the readers. Basically, the community-at-large is choosing us for this. It's very humbling and a great honor to win it again." We work hard to provide service to our clients as we would to our own family, we are happy others are recognizing our efforts.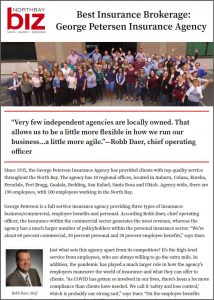 Read the NorthBay Biz article about the
Best Insurance Brokerage Award here.
Whether you're looking to protect your family, home or business, we have the experience you're looking for.